It may be summer holiday season for many, but there has been no slowdown in the number of VAT changes, updates and proposals being announced around the world.
Here's our round-up of the latest headlines for tax professionals looking to stay on top of all the most recent trends.
Angola
A reduction in the VAT rate applied to food has been approved. It will see the tax levied on food reduced from 14% to 7%.
Cambodia
VAT is now being applied to the importing and distribution of tobacco products. From 1st August 2023, a flat rate of 10% is imposed on all cigarette supplies.
China
An existing VAT cut for small taxpayers is set to be extended for a further four years and will now run until the end of 2027, a statement from China's Finance Ministry has revealed.
Costa Rica
Tourist services in Costa Rica must charge and collect VAT at the general rate of 13% once again, after a Covid-related emergency tax treatment expired.
Cyprus
A new super-reduced rate of VAT at 3% has been introduced. It will apply to a range of goods and services, including books, magazines, orthopaedics and medical devices, waster water disposal, special lifting devices and wheelchairs for disabled people, street cleaning and admission to debut performances of theatre shows and musicals.
Denmark
From 1st July 2023, the Danish Tax Agency is able to impose interest on any corrections made to VAT returns that result in a VAT liability.
Estonia
The standard rate of VAT will rise from 20% to 22% from 1st January 2024 after the government adopted a new legislative act.
Fiji
The standard VAT rate has risen from 9% to 15%, effective from 1st August 2023.
Ghana
The government has imposed VAT at 21% on adverts placed on Facebook. The social media site's parent company, Meta Business will be required to charge the tax from advertisers.
India
A ruling in Uttar Pradesh has declared that solar home lighting must be liable for GST at 12%.
Ireland
The Irish Hairdressers Association and the Restaurants Association of Ireland are joining forces to campaign for the retention of the 9% VAT rate. This lower rate is in place until the end of August, but reports suggest it could be increased to 13.5% once it expires, leading the industry bodies to reveal their concern for the future of businesses should they have to pay increased VAT.
Latvia
Latvian Association of Agricultural Cooperatives director general Rolands Feldmanis has called for the reduced 5% VAT rate on fresh fruits, berries and vegetables to be maintained into 2024.
North Macedonia
Changes to the 5% preferential rate could soon be made after the government re-submitted plans to parliament. The proposal would mean the rate will no longer apply to the supply of pellets, pellet stoves and pellet kettles. Products for human consumption that are not subject to the 5% rate would instead be subject to a 10% rate.
Kenya
VAT on liquified petroleum products has been doubled from 8% to 16%.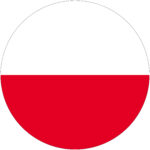 Poland
A new ruling has made clear that training courses provided in the field of psychotherapy will not be exempt from VAT.
Philippines
A proposal has been made in the House of Representatives to issue a VAT exemption on medicines.
Romania
A proposal has been made to reclassify restaurant, catering and cultural services so that they would no longer be liable for VAT at the reduced rate of 9% and will instead be taxed at 19%.
Saint Lucia
A two-year VAT amnesty on the importation of medical equipment has been announced to help lower healthcare costs.
Saudi Arabia
The existing VAT amnesty – allowing taxpayers to clear applicable tax dues – has been extended until 31st December 2023.
Slovenia
The VAT rate for accommodation services has risen from 9% to 13%.
South Korea
The country's VAT exemption for certain veterinary treatments is set to be expanded from October 2023. It will mean a greater number of services for pets are covered, alleviating the financial burden of medical expenses.
Switzerland
A revision of Switzerland's VAT law has been passed in parliament and will come into effect in January 2025. It will include the introduction of deemed supplier rules for online marketplaces, new requirements for all electronic marketplaces and new administrative sanctions for mail order businesses that fail to comply with their VAT obligations.
USA
A Sales Tax holiday on groceries has begun in the state of Tennessee. Most groceries will not be liable for any Sales Tax from 1st August 2023 until 31st October 2023.